Play bingo with song titles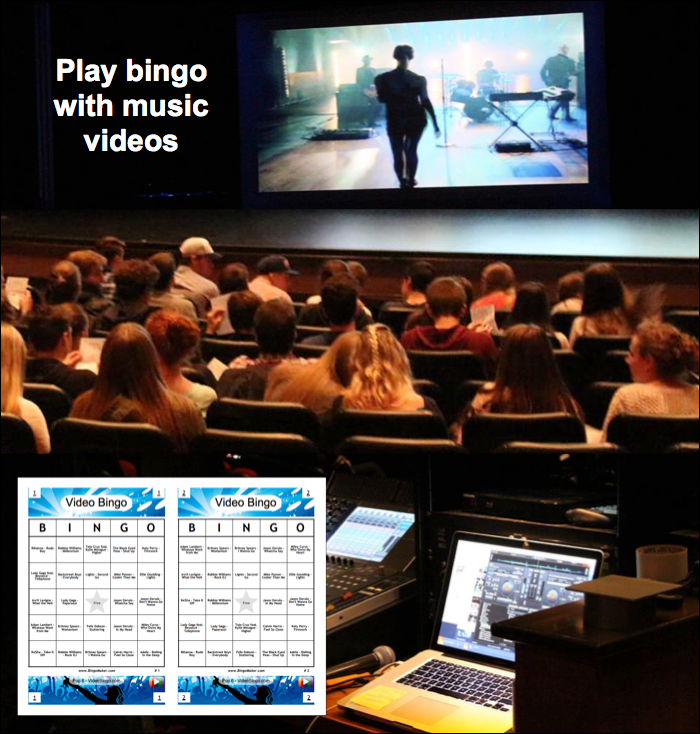 No more bingo nights as you know them. Forget the monotonous call of successive numbers, the noise of stamps on the tables and the loud bingo cage shuffling balls. Become a musical bingo organizer today using your own songs. Generate your own bingo cards containing music titles with our Excel Program or with Bingo Maker, and organize the game like a bingo DJ. Try the concept with your own music and give your participants an unparalleled experience. Most people already know how to play bingo, but this game provides a different, more memorable and engaging experience.

How is played bingo with music?
It is played just like the standard game of bingo, but instead of having numbers in the card squares, it's song titles. Instead of using a bingo cage to draw numbers, the organizer plays the songs or the music videos corresponding to the title. Each organizer can decide his own rules as long as the rules are clearly mentioned at the beginning of the game.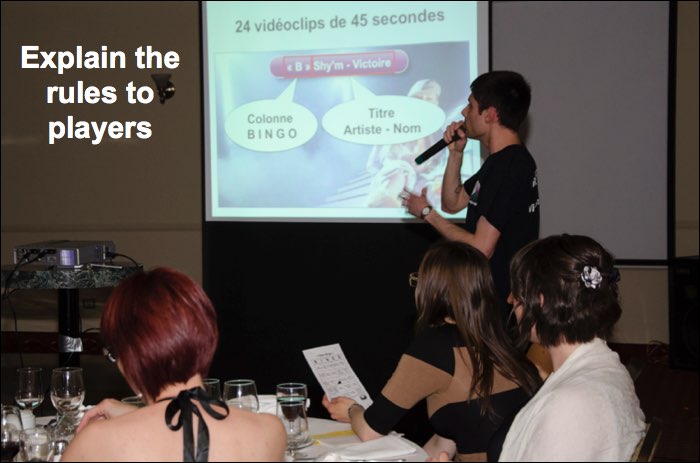 Each player receives a bingo card. He checks his card to see if the titles are on his card during the game. When he gets a valid square, he marks it as played with a marker pen, a bingo stamp or other means. When a player gets 5 consecutive squares, he gets a bingo. Winners can validate their bingo during the game or at the end.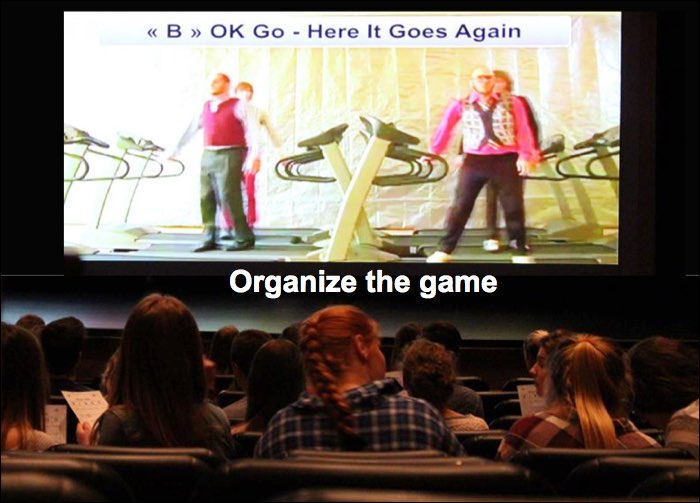 Validate the winners
Bingo can be played using the method of the 4 corners. When a player gets a bingo, the organizer rips a numbered corner from his card in order to make a draw among the winners at the end of the game.

Distribute the prizes
If a player has many bingos on his card, he gets more chances to win a prize during the draw. The organizer can give extra time at the end of the game to allow all the players to validate their cards. When the organizer has gathered enough numbered corners during the game, he puts them all in a hat and makes the final draw to distribute the prizes.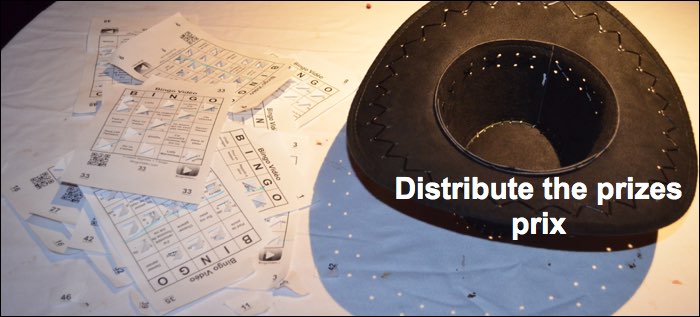 Try the game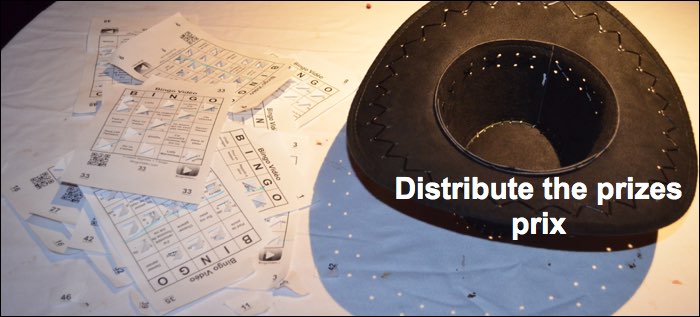 If you want to learn more about the game and see some examples of live play, visit our Facebook page: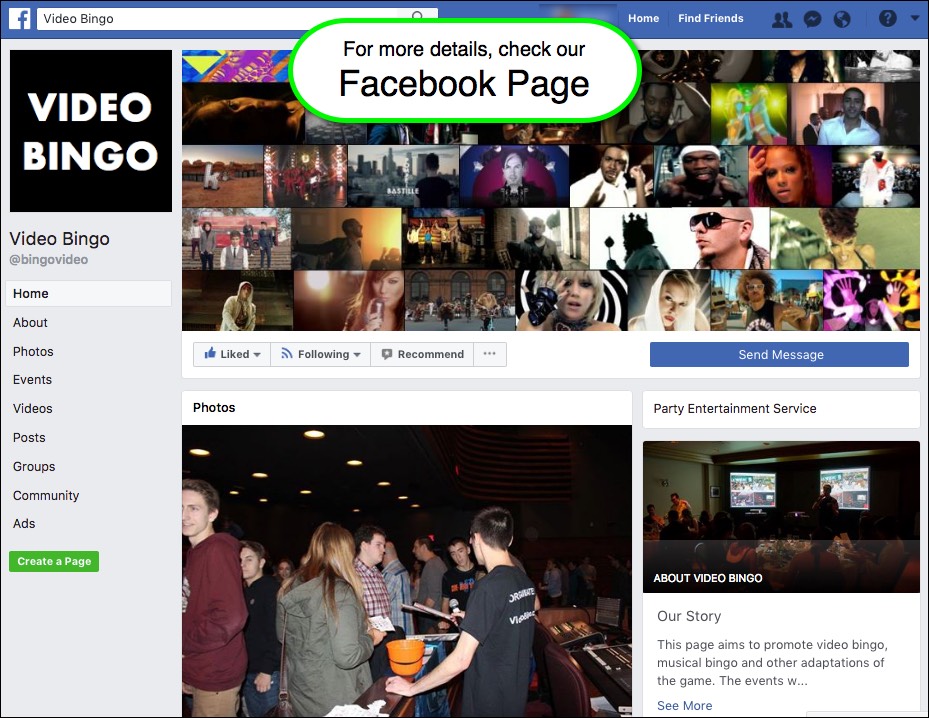 I hope this give you some ideas for your next bingo game. Think about a new way of playing bingo and go for it!
Here are some examples of video bingo games ready to play. The full playlist is available on this page.
Pop Music

Dance Music

Alternative Music

Rock Music

Lyric Video

R&B Music

Hip-Hop and Rap Music